Black basalt
Grey basalt
Granite Product
Lava stone
Soaping stone
Slate&Quartz
Sandstone
Pabblestone&Gravel
Your location: Home >> Bluestone>> Grey Basalt blinding tiles
· Grey Basalt blinding tiles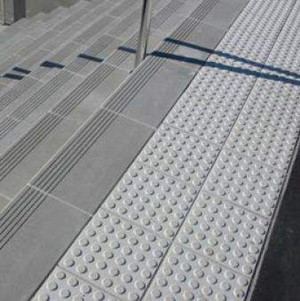 Blind person stone is in order to go to the lavatory, usually can be seen in the public occasion, such as subway, stairway, shopping mall. Usual proessing way is bush-hammered, flamed, grooving line(polished and un-polished).
Finish:Natural splitted, machine-cut, flamed, and fine-picked
Dimension :30x30cm ,60X30cm,thickness 3cm to 10cm Other sizes are available upon request.
Applicability :Widely used for walkway in park, foreste area for leisure, galden and courtyard, etc
Package :Strong wooden Packing .
Grey Basalt blinding tiles